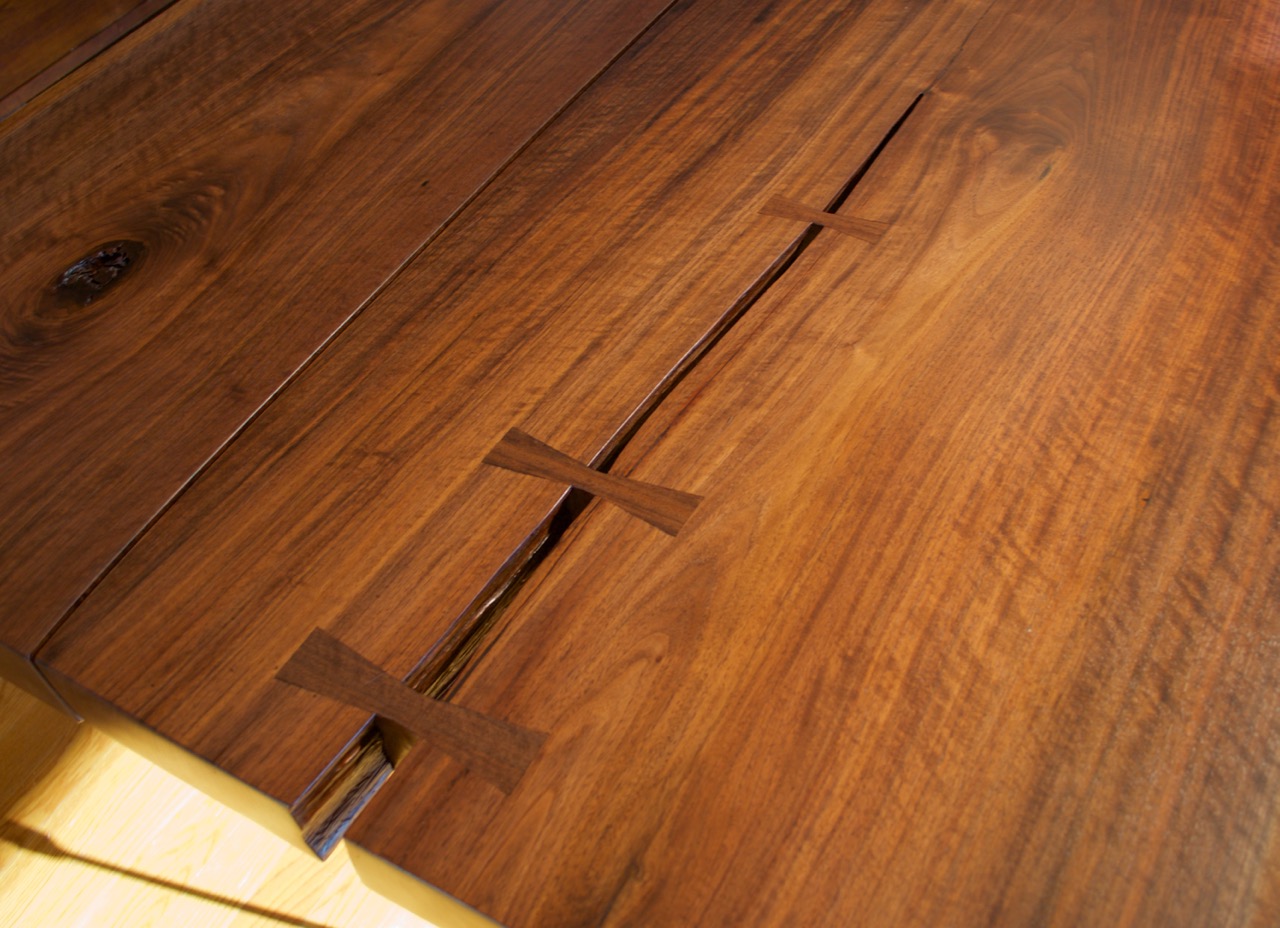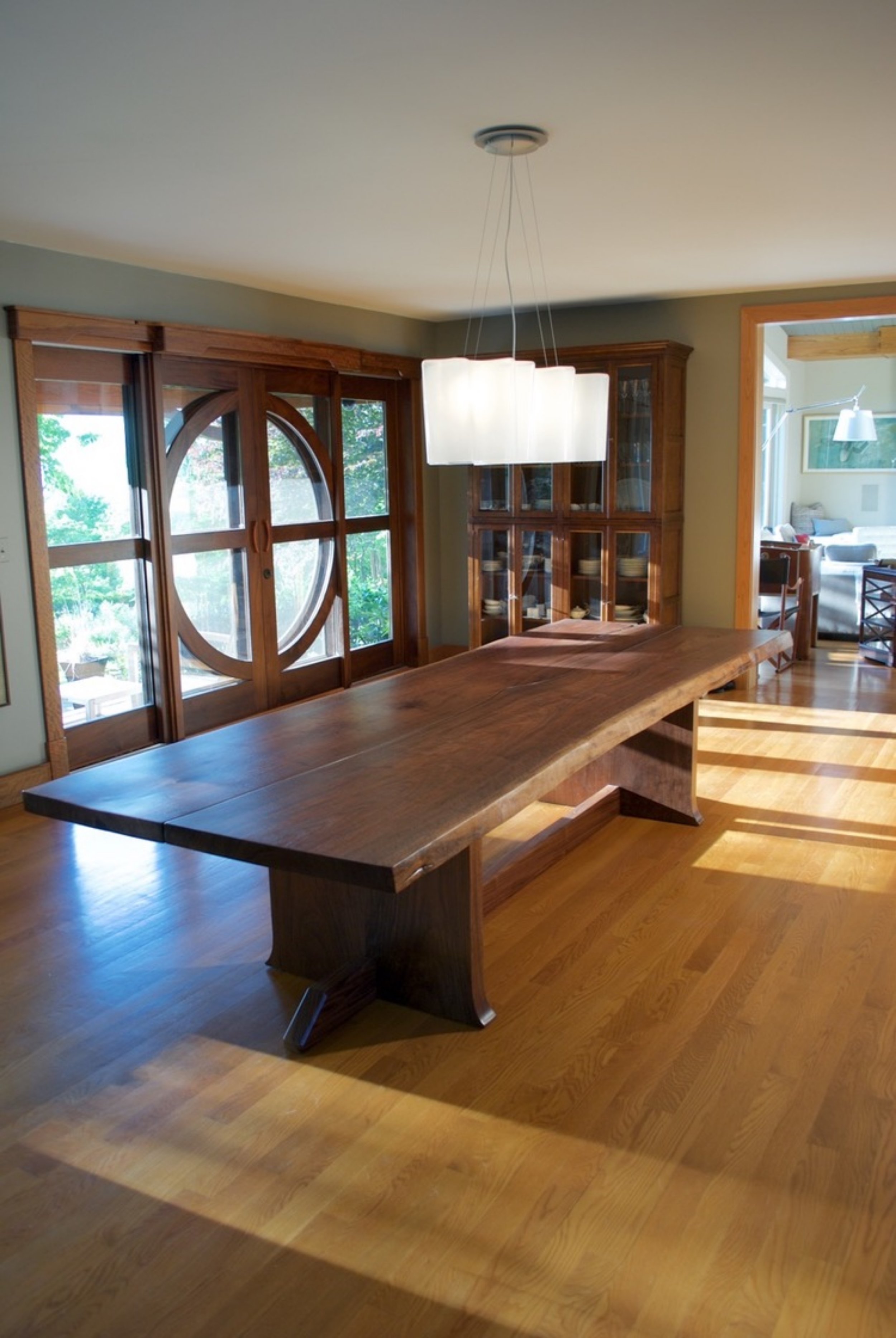 WALNUT DINING TABLE
This dining table was made from 2 flitch cut slabs cut from a large dead Walnut tree located on James Madison's Montpelier residence in Virginia. It measures 46" wide x 11 feet long.
CURLY MAPLE BED
Curly Maple four post bed with Nantucket-style thistle finials.
TANSU IN THE ROUND
The Sofa and Coffee Table set consists of 34 drawers and 6 doors. The sofa is in 3 sections and rolls on locking wheels. The coffee table houses a remote operated lift which raises a Soapstone wedge used for writing.
Made of Australian Lacewood, American Walnut, Soapstone, Leather, and Bronze sand cast hardware.
THIRD EYE SLIDING DOORS
A series of 3 sliding doors with circular center. The outer screens and main glass doors are made of African Mahogany followed by a third inner set of Shoji doors made of Curly Shedua with acrylic shoji screen.
FLASH COFFEE TABLE
Made for a photographer to resemble an old-school flash reflector. The inner leaves rotate on bearings and can be fanned open or closed. Made of Cherry and Soapstone.
DESK AND PLANS TABLE
Designed for a contractor who wanted a desk and also the ability to tilt the top up and display architectural plans. Made from a single plank of Mahogany with Curly Maple breadboard edges and base.
INTERESTED IN A COMMISSION?